Things I'm excited about:
A 3-day weekend.
Things I'm not excited about:
Arthur.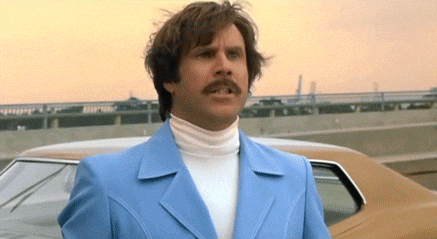 Anyone else heading to the beach this weekend? Well, looks like we're all going to spend the 4th indoors, watching the rain and drinking away our sorrows. I think there will be a lot of games and a lot of eating. Not exactly the gorgeous beach day I was banking on but I have no doubt we'll still have fun.
I'll be spending this glorious weekend in Ocean Beach, Fire Island. Currently dreading getting on the LIRR during a holiday weekend, but that's another story for another day. Back to OB…a friend of mine once described Ocean Beach as 'sleepaway camp for adults'. And, I guess that's a pretty accurate depiction. Fire Island is an island (obviously) off the south shore of Long Island. You have to take a ferry to get there, so there are no cars. It's a small town, with the bay on one side and beach on the other. Bars, restaurants and shops line the town and
everything
is in walking distance. Shoes, optional. It's a glorious place.
And as I'm a little random and random is as random does, I'm going to switch gears and talk about a few new healthy obsessions.
My growing obsession with juices is becoming a very costly habit. But, I. Can't. Stop. I don't know if it's a placebo effect, maybe? But, I always feel healthier and cleansed after a good juice. Recently 'The Juice Shop' opened near my office, so I went with a coworker to explore on Monday. I was already very full from lunch (which was full of greens) and had eat a lot of fruit that day, so I wasn't very hungry or feeling like I needed that extra healthy boost in my day. Unfortunately, I am not a girl who can leave empty-handed. So I ended up with something on the lighter side that I thought we be 'cleansing.' Turns out it was delicious and tasted like gingery, fresh orange juice (sounds weirder when I type that out…).
I'm a big snacker. Sometimes I keep my meals lighter, just so I can have a snack later. I discovered this new KIND bar and WOW.
Caramel, almond & sea salt. Salty & Sweet = heavenly.
And these... I recently discovered Fig Bars and I'm obsessed. I typically will only eat one (of the two), not the whole package because the calories/carbs/etc, get up there. But they remind me of healthy Fig Newtons. They're great with coffee and great for a snack in the afternoon when you want something sweet or carby but still healthy. I've been eating them as a little snack before the gym and love it!
Okay, that's it for today.
May the Fourth be with you!