Besides breakfast, lunch, and dinner…
cawfee coffee
I am trying, TRYING to avoid artificial sweeteners (ahem: Splenda) because I know how bad they are for you. So I stopped having my usual coffee with skim milk, two Splenda. But then...I fell in love with French Vanilla Coffee-mate. I have not confirmed this theory, but I'm pretty sure it's equally as bad for my health (and full of chemicals). I try to keep the splash in my daily coffee to a minimum and lighten it up more with some skim milk, but I enjoy it so much that I actually get sad if I think about having coffee without it. Better or worse for me? I can't decide? Do I want to know? I don't know? Is there happiness in coffee without sweetener? Moving on…
morning catch up
This includes my daily read of
theSkimm
, which is an email newsletter geared toward women, that basically sums up news highlights in a really, easily digestible way. I find it really informative and if I want more information about a topic, they have links to their original sources. After that, I always browse a few other sites to soak in my news along with a daily dose of useless information.
seltzer
Seltzer and I have a very new relationship, we weren't always this close. But recently, nothing quenches my thirst like a good ol' can of seltzer. There is truly nothing more refreshing than seltzer over ice, with lemon. Unfortunately, I don't always have lemon on hand (especially at work) but seltzer can still stand on its own. It's special that way.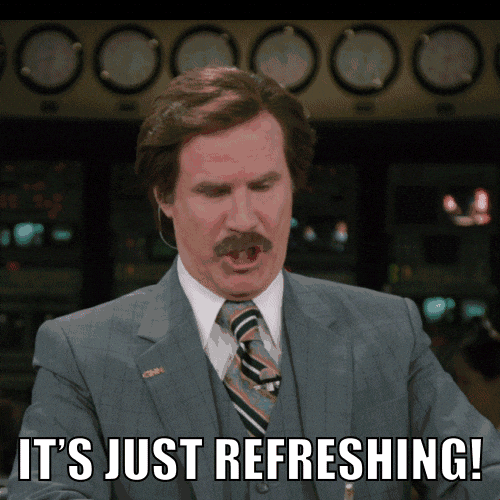 my walk home
Mememememe time. It's only about 15 minutes, because I walk to the gym which is closer than my actual apartment (after the gym I walk the rest of the way home as well). But, especially in the warmer months, after sitting at a desk for many hours it's so nice to stretch my legs and feel the sun. Sometimes I zone out and just put my headphones in, other times I make phone calls and catch up. I don't have much time like this where I'm (sort of) doing nothing.
And here is an aerial shot ;)
Thatta way.
that glass of wine
Okay, I
try
for this not to be everyday. But, kicking my feet up and relaxing with a glass of wine is one of my favorite pastimes. Usually I go for red, Pinot Noir at the moment. In the summer though, I've been enjoying white, which I'm less picky about - just not too sweet.
And now is the portion of the post where I recognize my minor obsession with beverages. And I didn't even include my love for tea time post lunch…
On a separate note, I saw The Fault In Our Stars last week and I am still thinking about it. I was looking through my phone today for a random picture and stumbled upon a screenshot of my favorite quote that I highlighted from the book and apparently saved to have on my phone forever.
::Spoiler alert::
It kills me every time.
So this is a very random post, I've actually had it written for a while and figured today is as good as any for a posting. Still to come: a weekend recap. I leave you in great suspense…;).